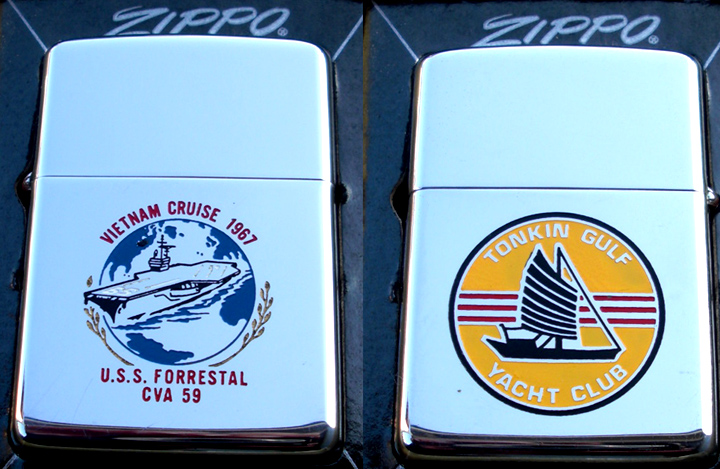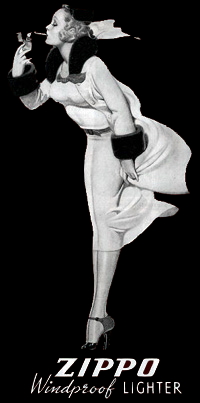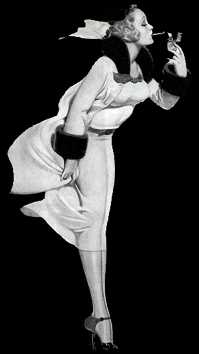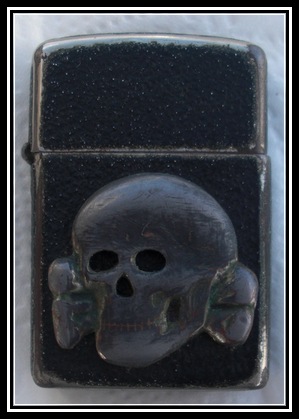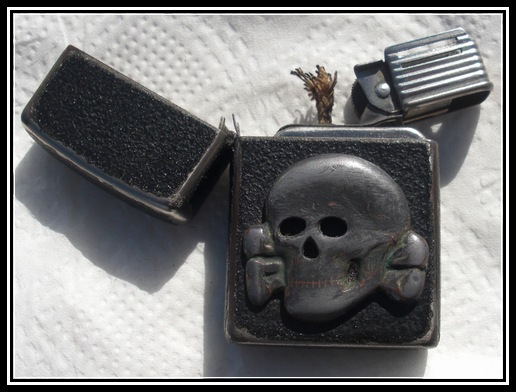 NAZI

GERMANY 1939

WAFFEN SS

MORE THAT JUST SUPER RARE IT'S INCREDIBLY RARE

I HAVE NOT SEEN ANOTHER BUT WAS TOLD THERE WAS ANOTHER SEEN ABOUT 10 YEARS BACK. BLACK CRACKLE JUST LIKE ZIPPO MADE FOR THE WAR . SO THERE LIGHTERS WOULD NOT REFLECTFROM THE SUN

$500.00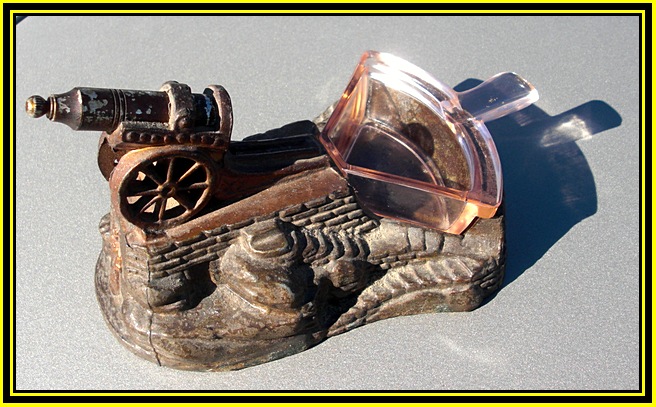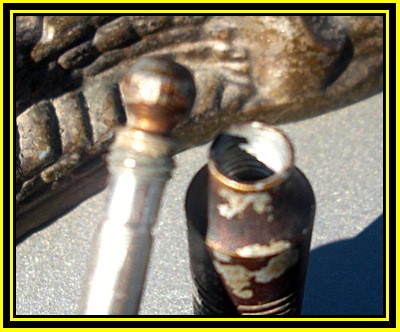 RONSON?

RARE PIECE ON AMERICAN HISTORY

This is a Very Rare Striker and it's so Rare noboby has seen another that I have spoken to and they are on the east coast. It's a Cannon that Protected the Statue Of Liberty WAY Back when it needed Protecting. It has a Plaque on it saying "FORT WOOD SOUVINIR NEW YORK" and on the front side it shows the Statue Of Liberty and and also reads " STATUE OF LIBERTY" The Cannon pulls out and that's the Striker Lighter.  The place were the flint strip goes is where you would ignite the Cannon. What makes this More than Very interesting is the the Wand it Just like a Ronson and even more interesting is that the Wand screws perfectly into Ronson Strikers. The Thread is the SAME!!! Other striker don't match the Ronson thread patteren but this one does... Ronson? It also has the Original Glass Ashtray it has the slightest of a chip on the corner.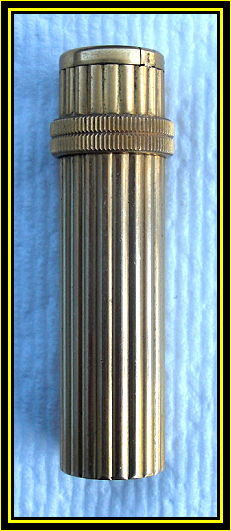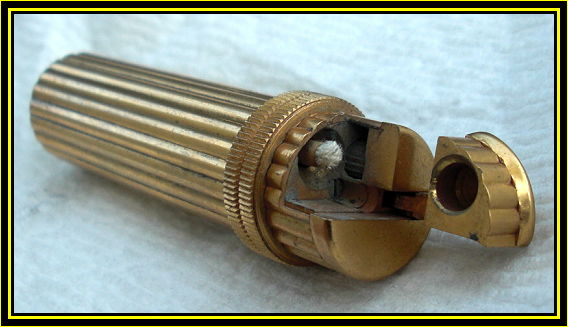 HERMES

1950 CYLINDER LIGHTER VERY RARE UNUSED HIGH END

This is a Very Beautiful Lighter that is a Very High End Lighter. It's made by HERMES and is a Legendary Company from paris France as you an tell by the way it was made it was made Very Well. It's Very Heavy and holds very nicely in the hand. Very in Genius the way the flint is replaced and the concealed one again. This is a Lighter that is surely for the Advanced Collector. One more thing... GREAT, GREAT LIGHTER!!!

OFFERS CONSIDERED

JUST A NOTE

ON THIS PAGE

THIS IS ONLY ABOUT 10%

OF THE NEW ARRIVALS I GET IN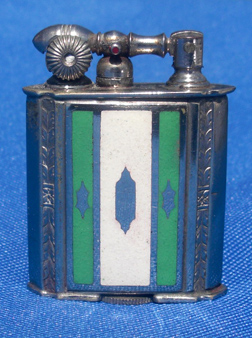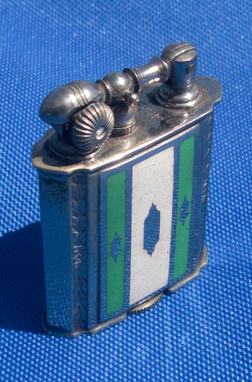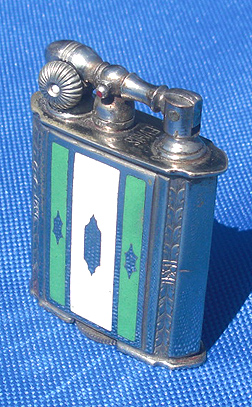 EVANS

LIFT ARM

HARD GLASS ENAMELED

SUPER RARE VERSION

GREEN & WHITE

SHORTER SIZE EVANS LIGHTER

FULL SIZE SHIELD

FIRST ONE I'VE SEEN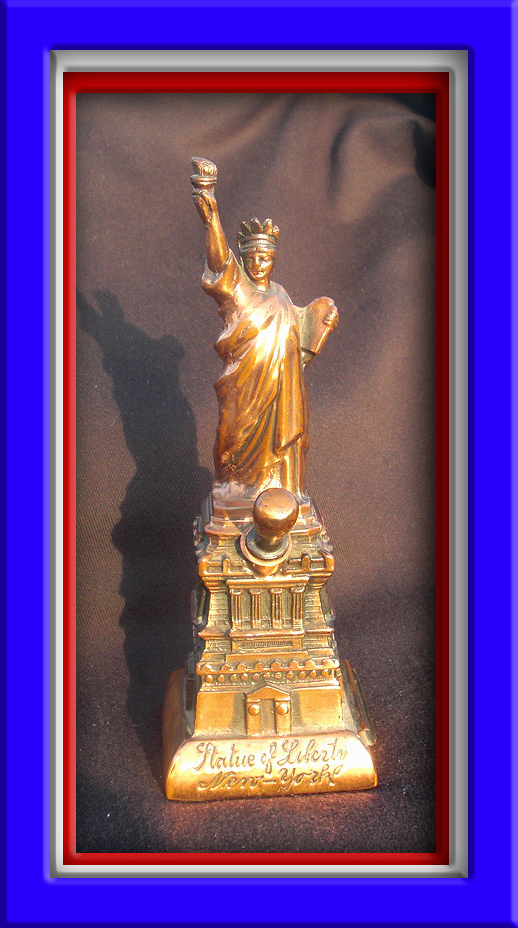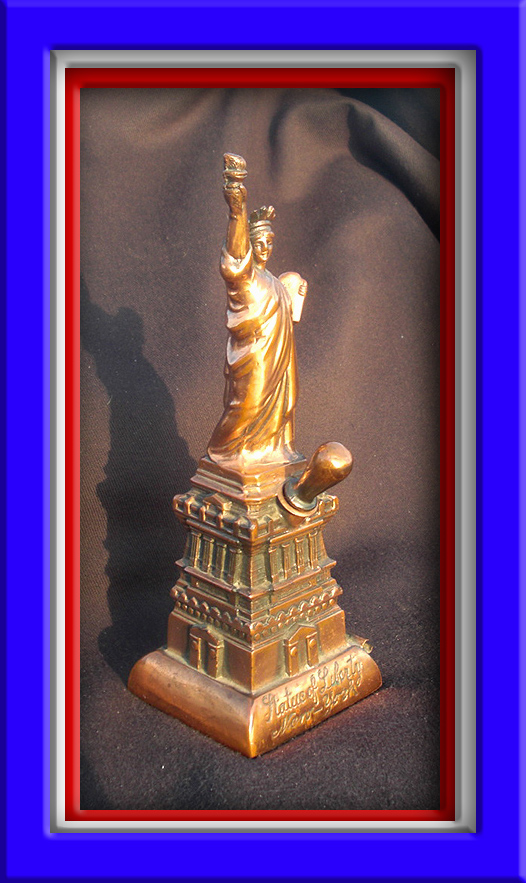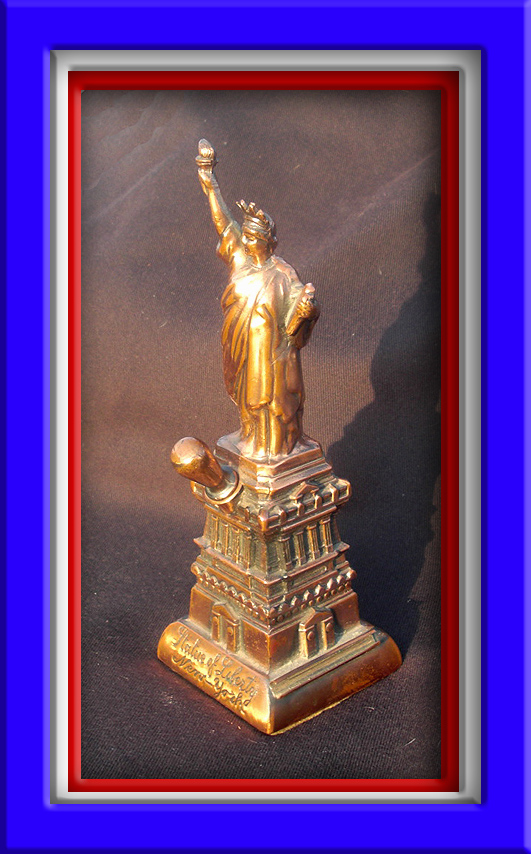 RONSON

STATUE OF LIBERTY

STRIKER LIGHTER

VERY SERIOUSLY RARE

ONLY IN THE MOST COMPLETE OF COLLECTION

EXTREMELY RARE AND DESIRABLE

"UNUSED"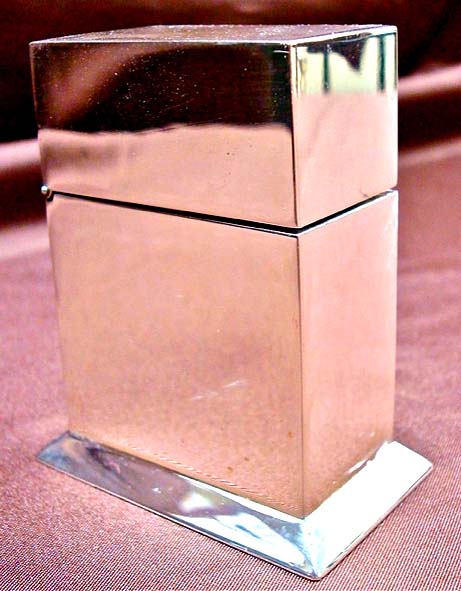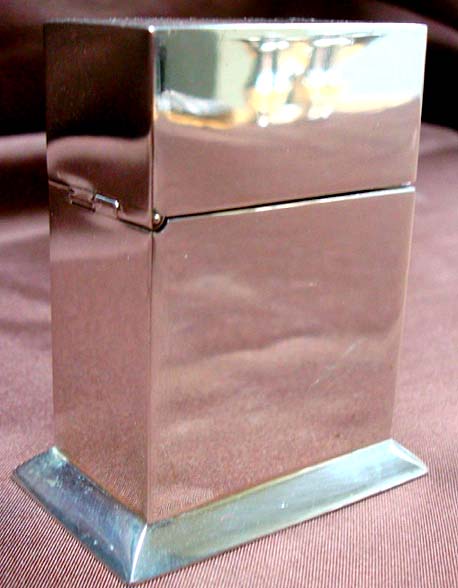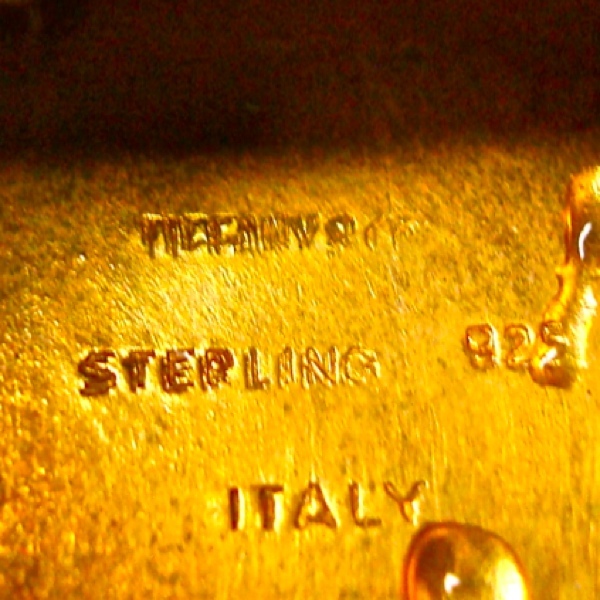 TIFFANY & CO.

ZIPPO & TIFFANY

TEAM UP TABLE LIGHTER

EARLY 1950's

CONDITION IS INCREDIBLE  NEVER BEEN USED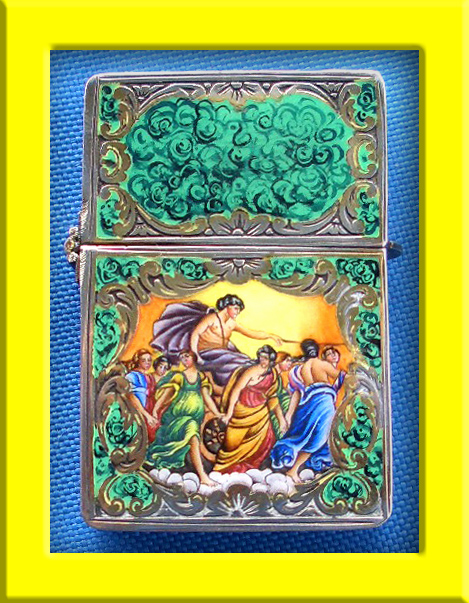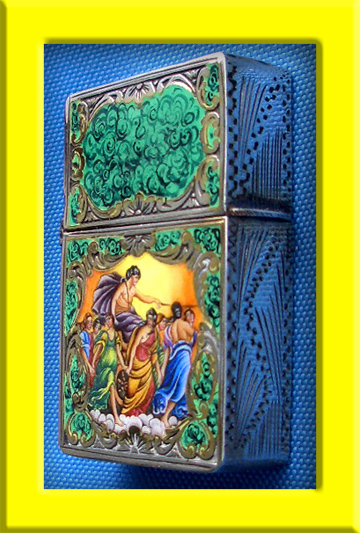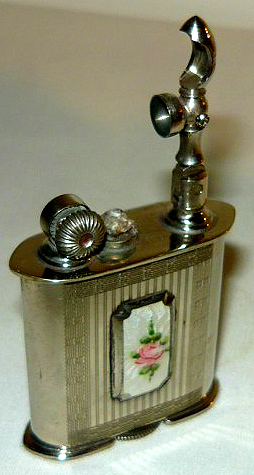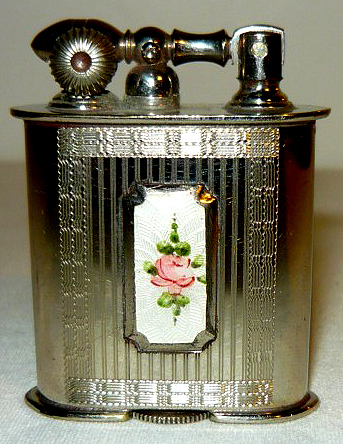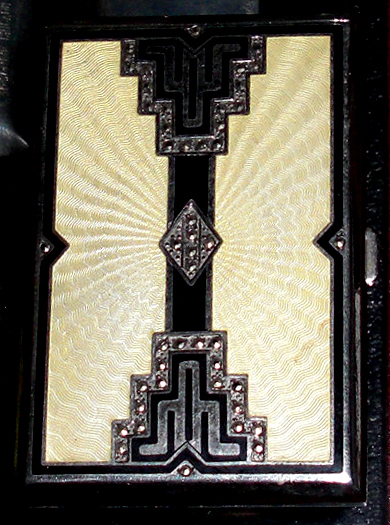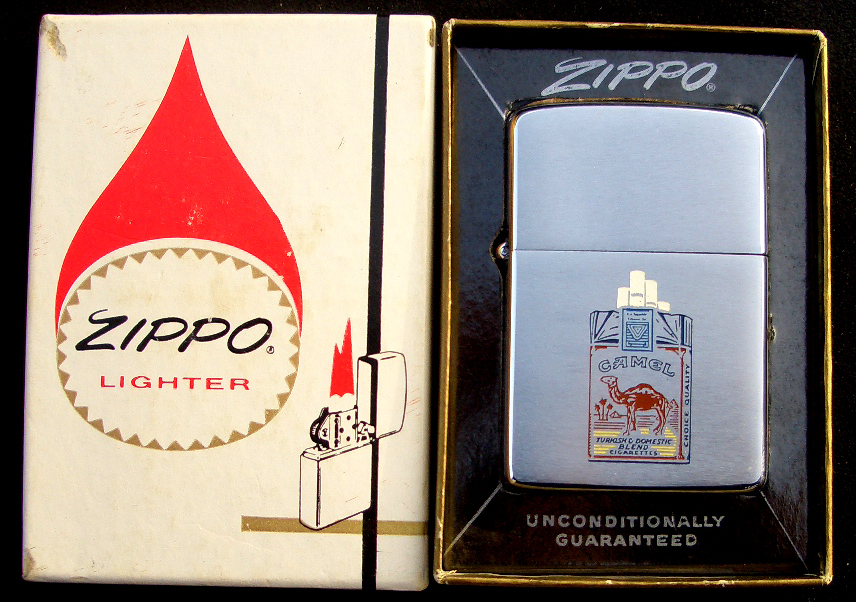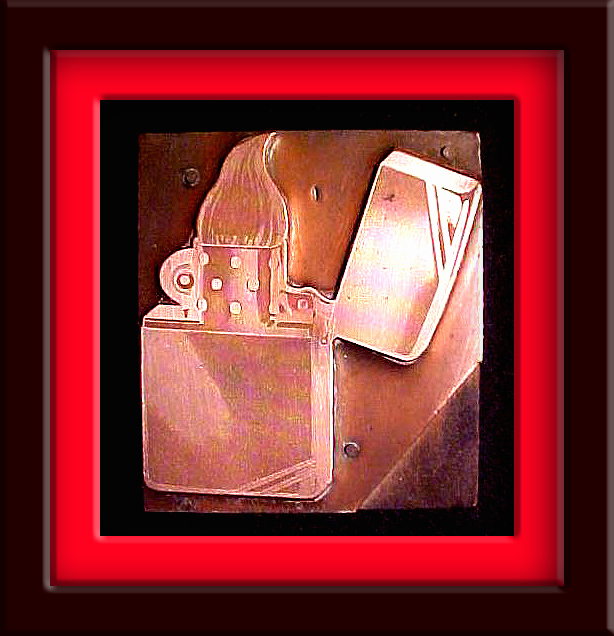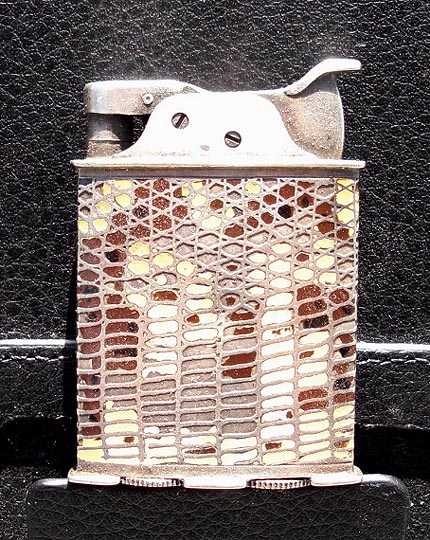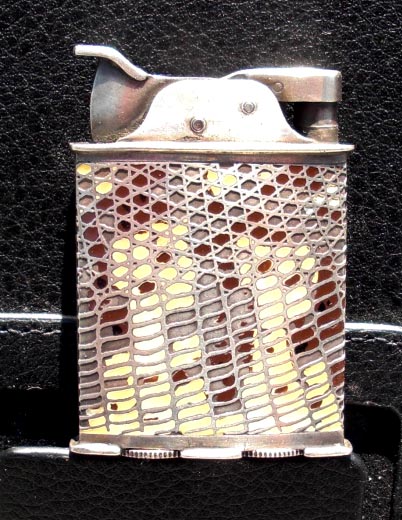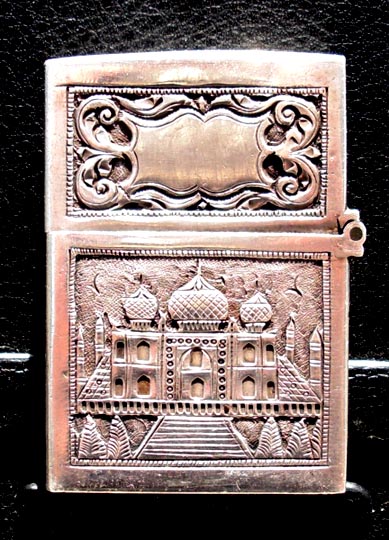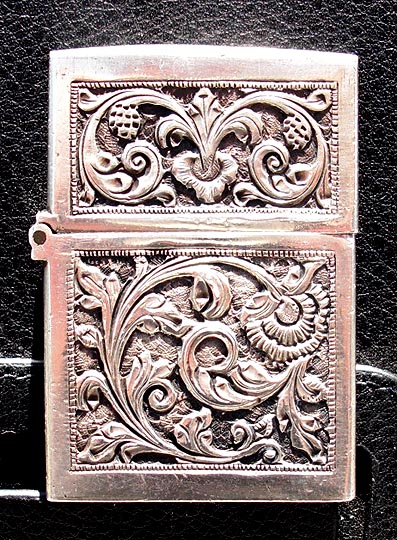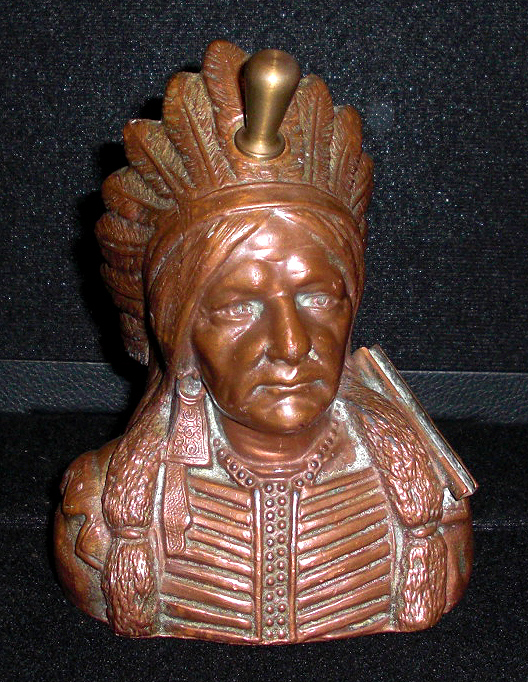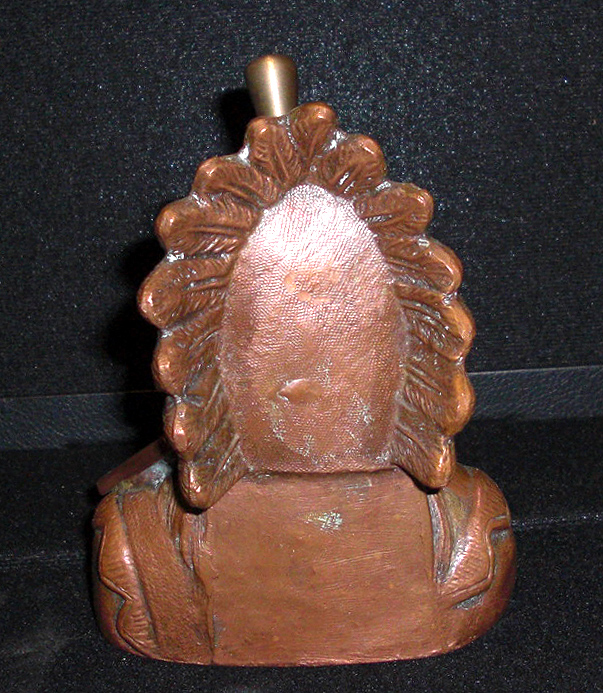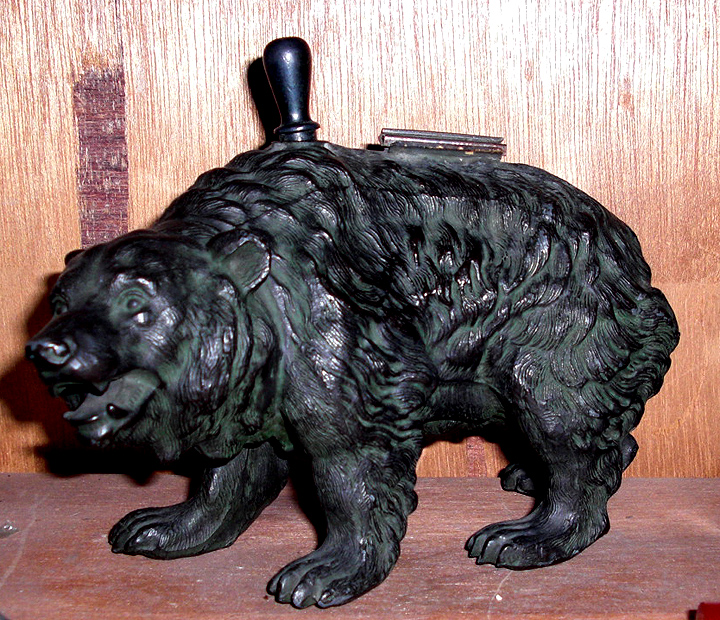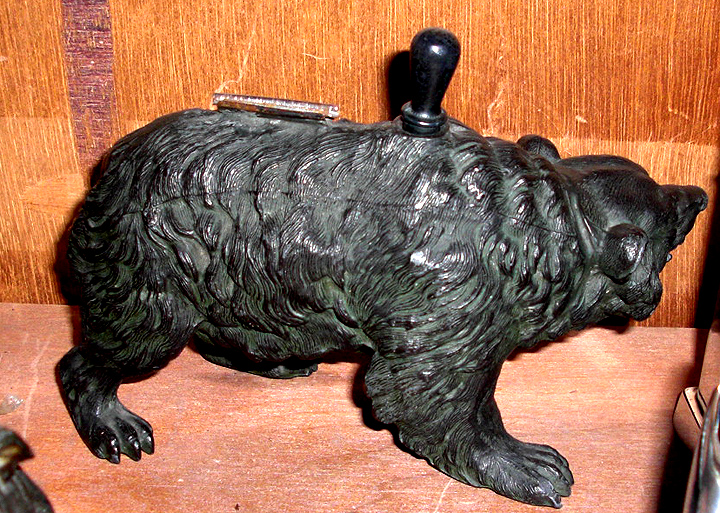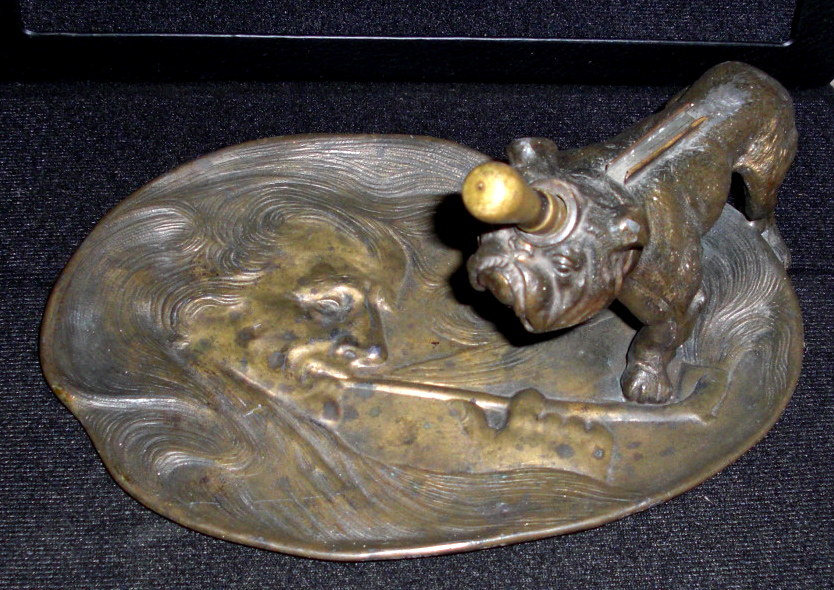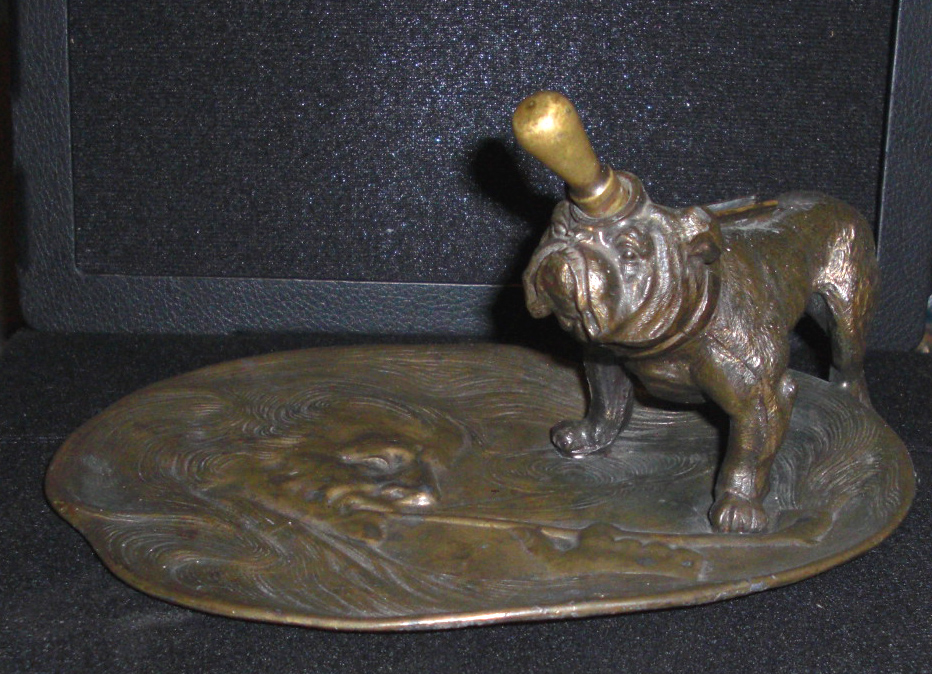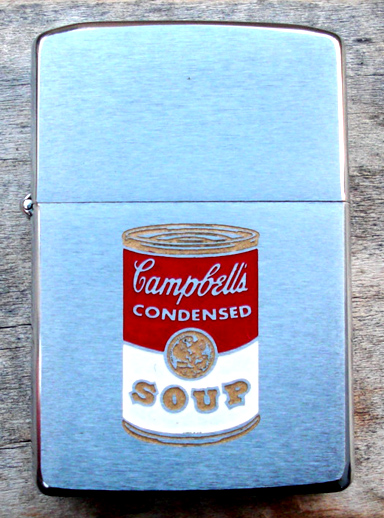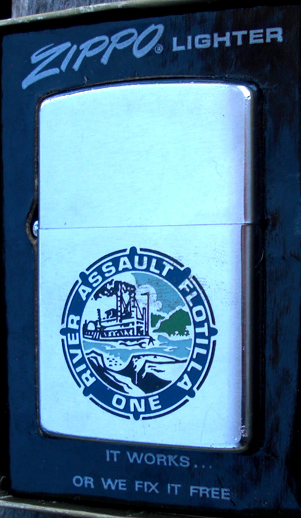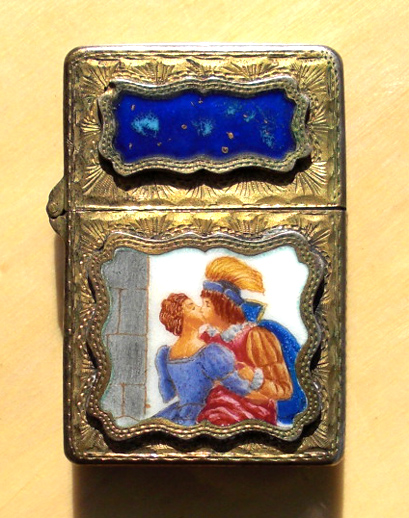 ZIPPO

1930's PRINTERS BLOCK

ONLY ONE KNOWN

ZIPPO MFG. Co.

DOESN'T HAVE ONE

THEY EVEN EVER SEEN ONE BEFORE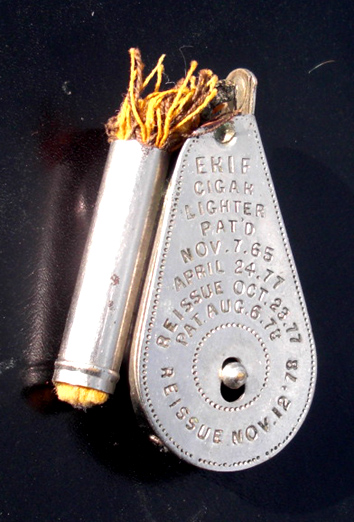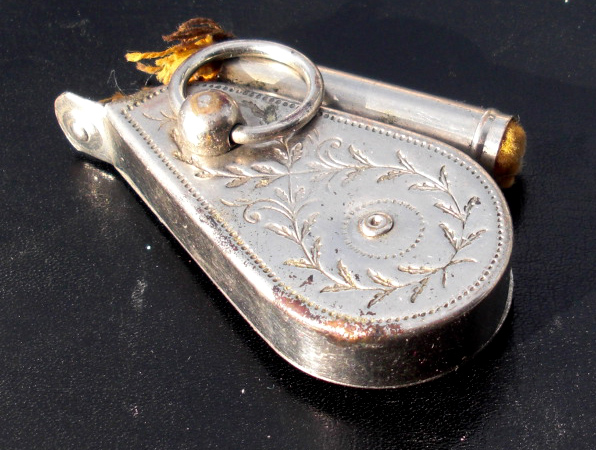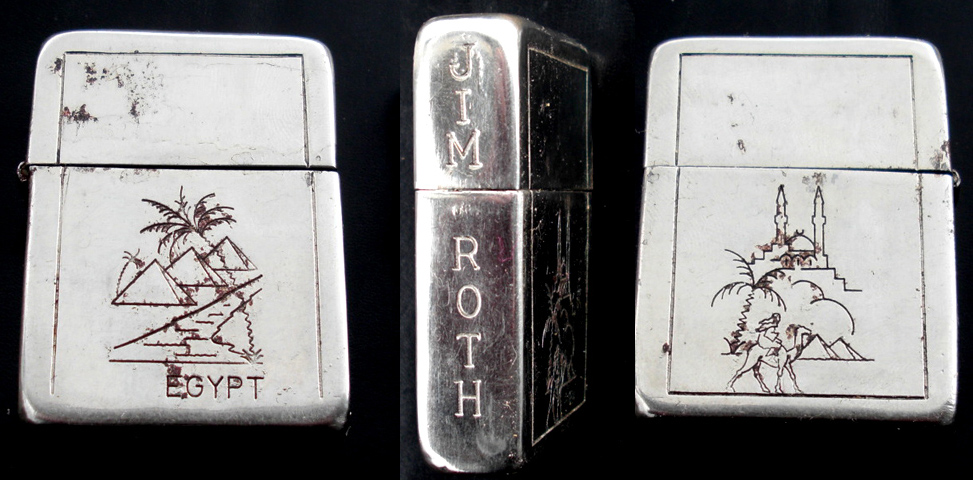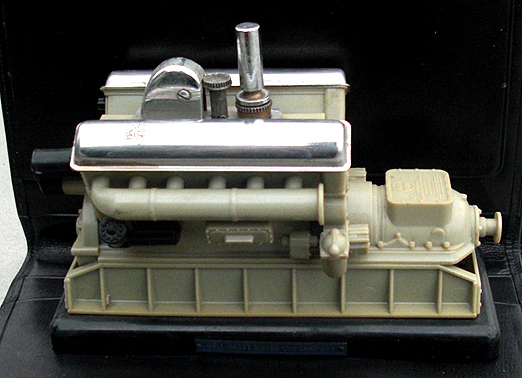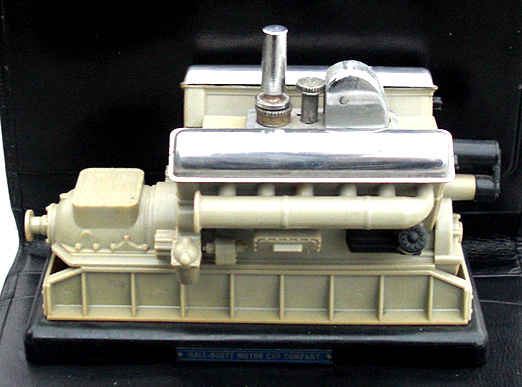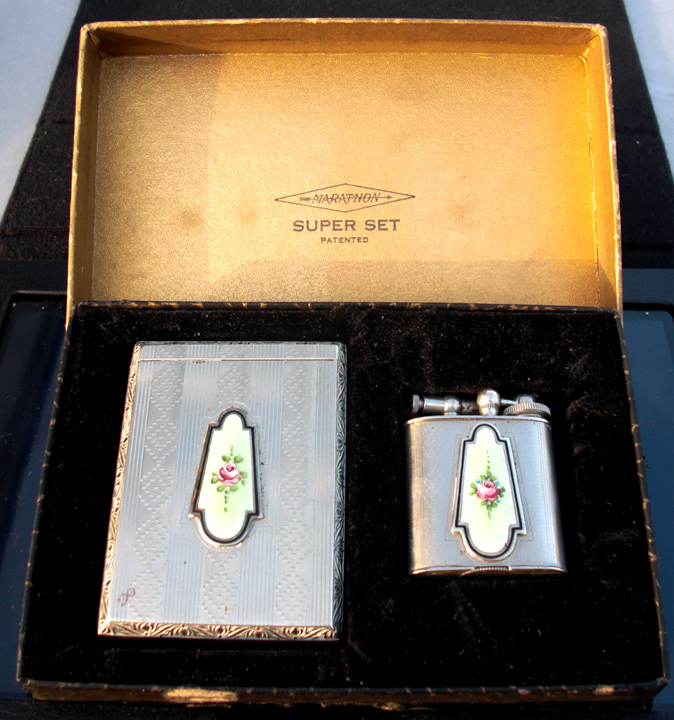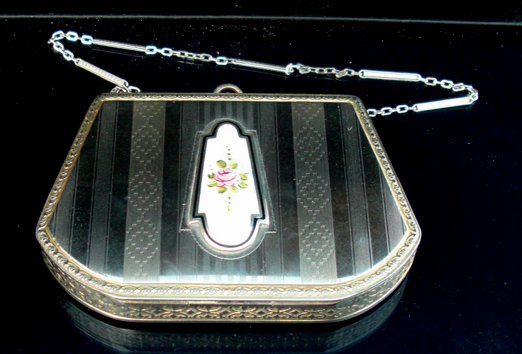 $375.00 + Shipping

email: ABurningDsire@gmail.com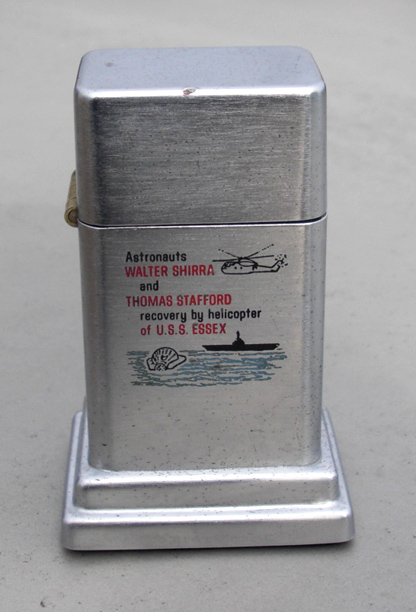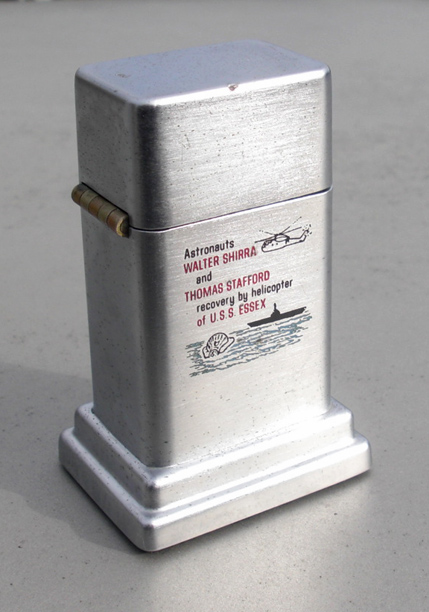 ZIPPO

MISTAKE/MISSPELLED

NASA

Astronauts

Walter Schirra,

"Walter Shirra"

Thomas Stafford

Helicopter from

U.S.S. Essex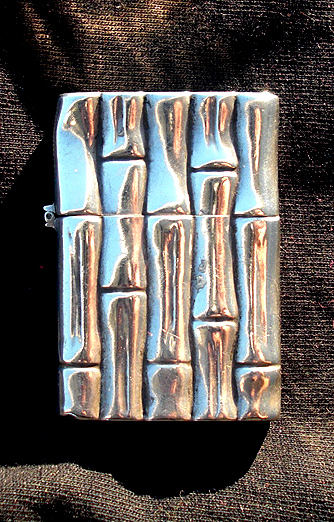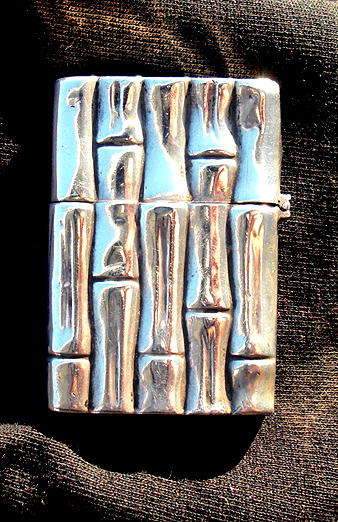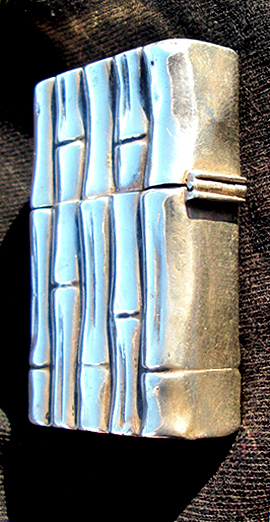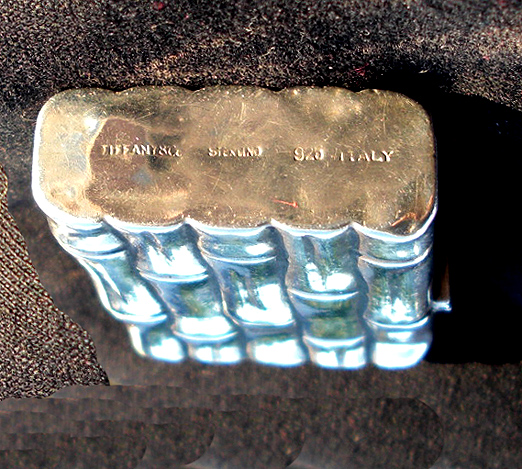 ZIPPO

TIFFANY & CO.

"BAMBOO"

ULTRA RARE

"FULL SIZED"

"NOT FOR SALE"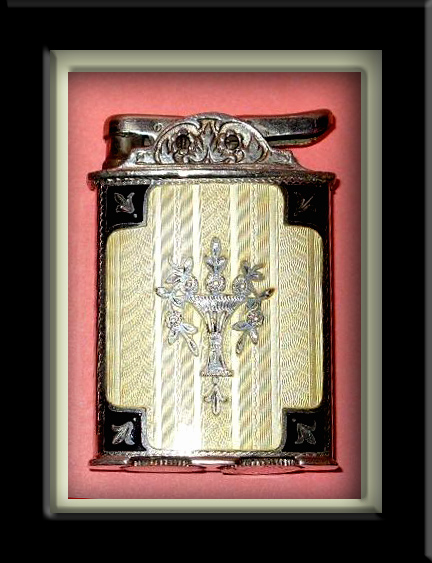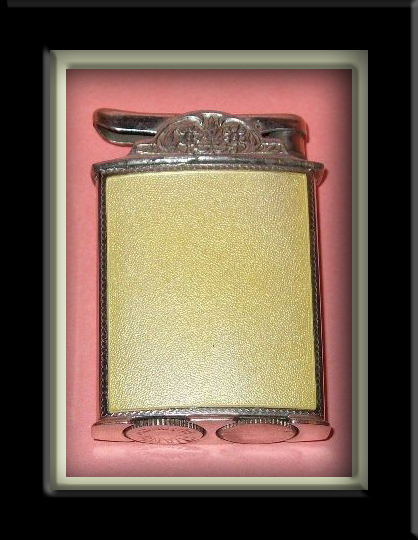 EVANS

AUTOMATIC

EXTREMELY RARE

INCREDIBLE GUILLOCHE

HARD GLASS ENAMEL

"DOUBLE SIDED"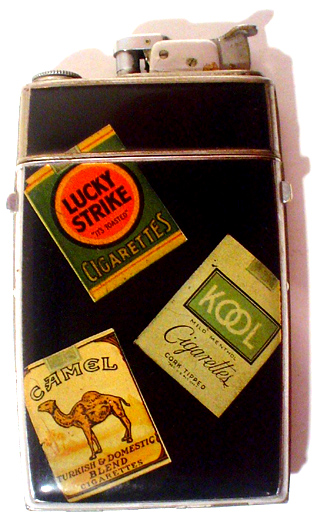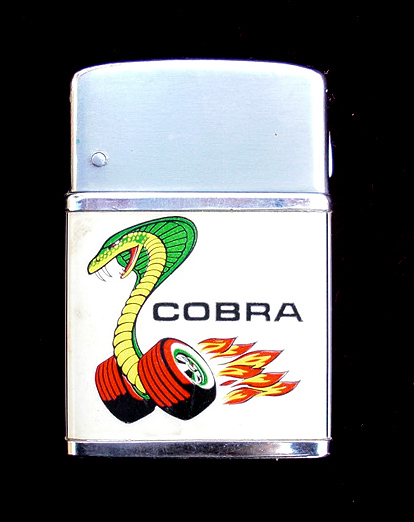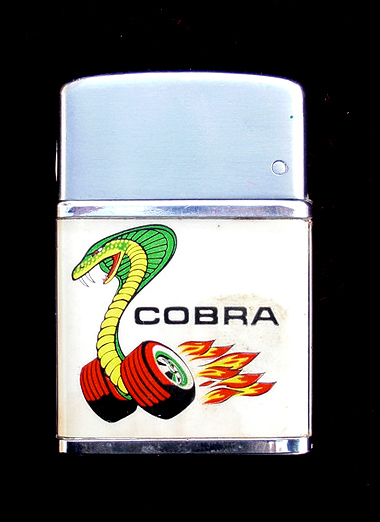 EVANS

EXTREMELY RARE

CIGARETTE PACKS

LUCKY STRIKE, CAMEL, KOOL

"DOUBLE SIDED"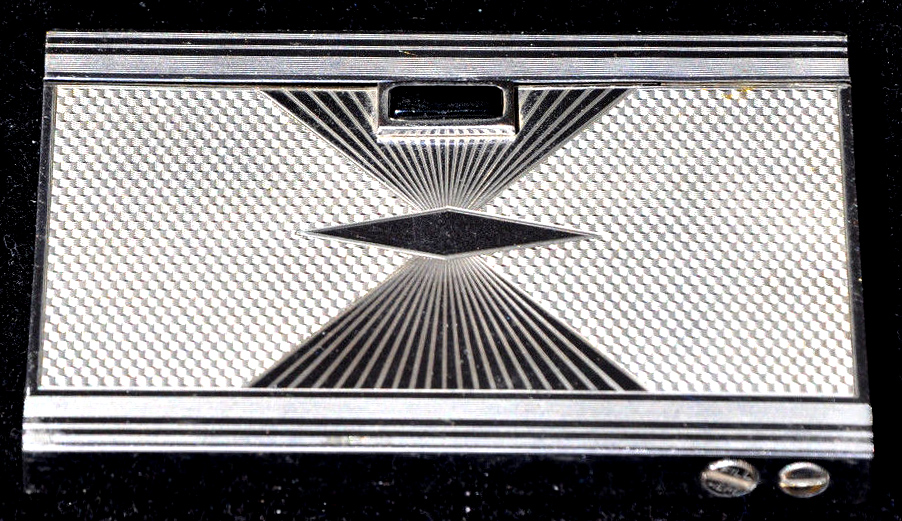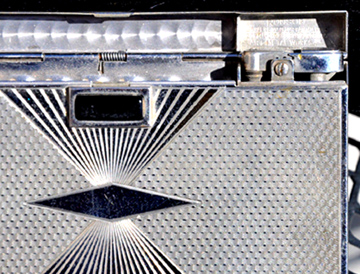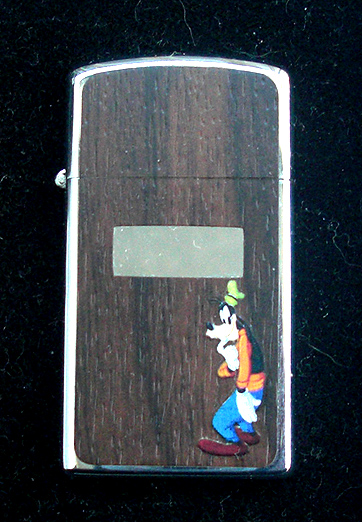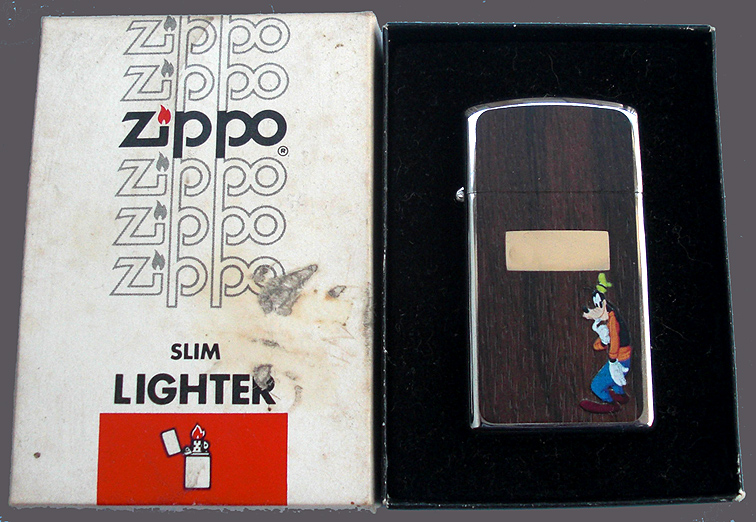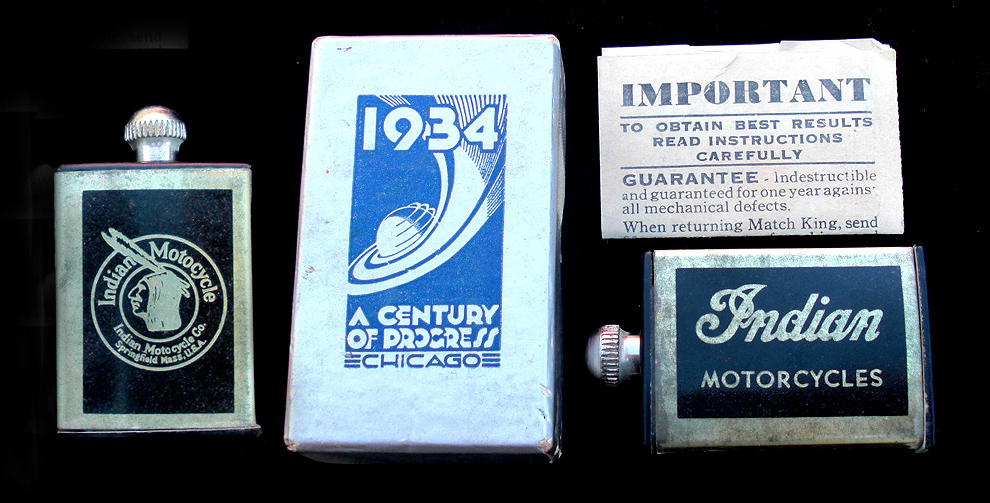 INDIAN MOTORCYCLE

1934 WORLDS FAIR

A CENTURY OF PROGRESS CHICAGO

"UNUSED IN ORIGINAL BOX"

POCKET STRIKER LIGHTER

TRIFECTA CROSS COLLECTABLE

INDIAN MOTORCYCLES-LIGHTER-WORLDS FAIR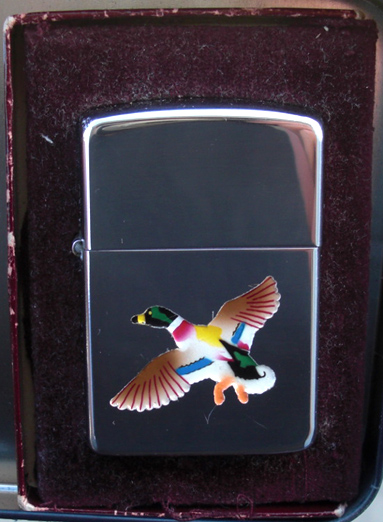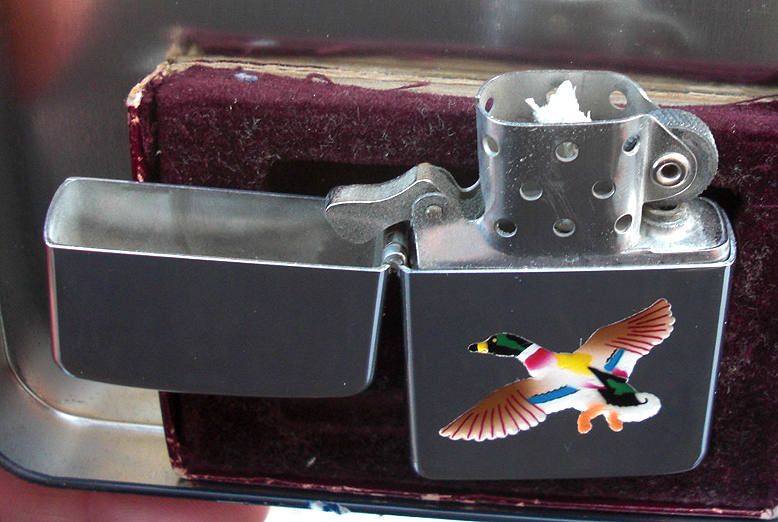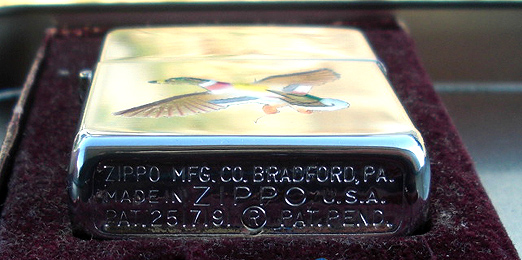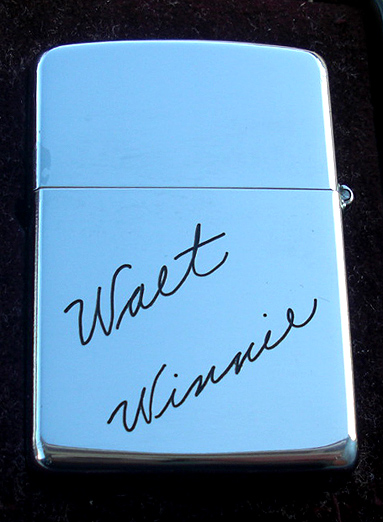 ZIPPO

TOWN & COUNTRY

MALLARD DUCK

ORIGINAL SERIES

UNUSED IN BOTTOM PART OF BOX

ONE SIDE MISSING

1953

$575.00

FREE SHIPPING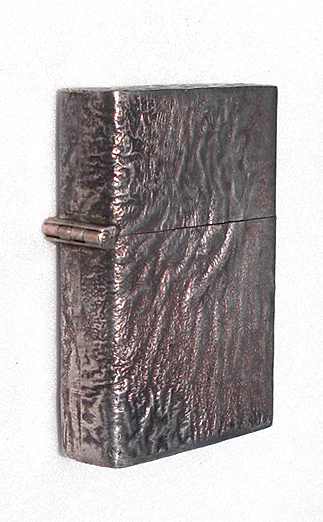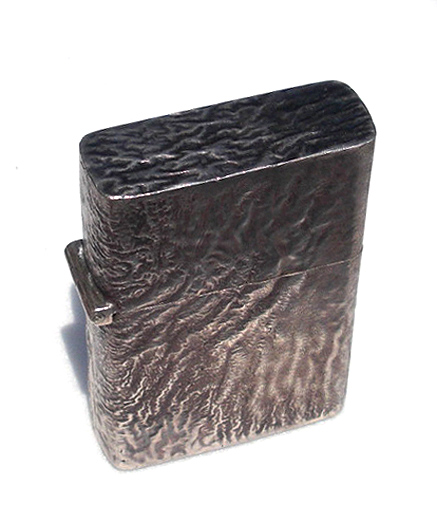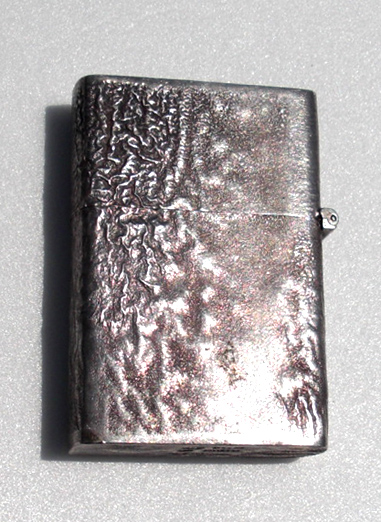 LESSON 101

ON COLLECTING LIGHTERS

A lot of Collectors are buying these Zippo lighters that are limited number lighters.

I just wanted to say there is NOTHING collectible about them.

Anyone can go to Zippo and have 30 lighters made and have 1/30, 2/30 ect. put on them.

There is NOTHING Rare or Prized about these lighters.

Right now there are not many very knowledgeable Collectors out there

and this is Hurting the Lighter Collectible field.

It's because the So-Called Collector don't have a clue to the True Value of these Vintage Lighters...

So People STOP BUYING THAT CRAP!!!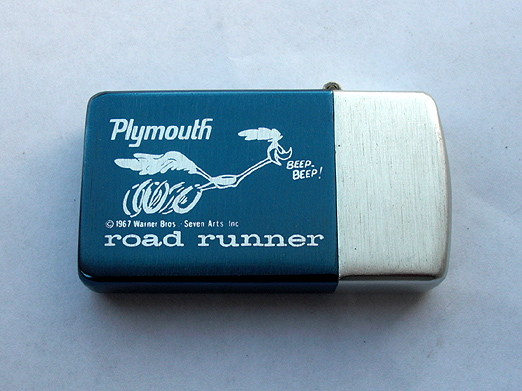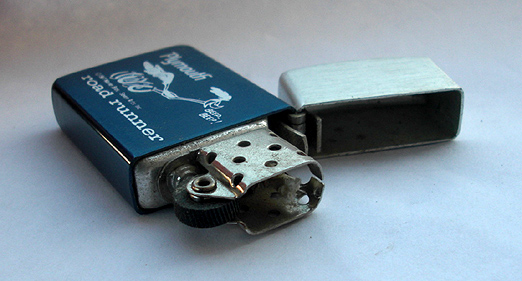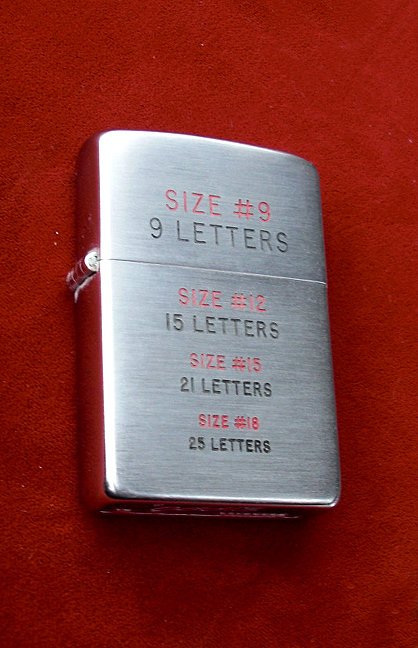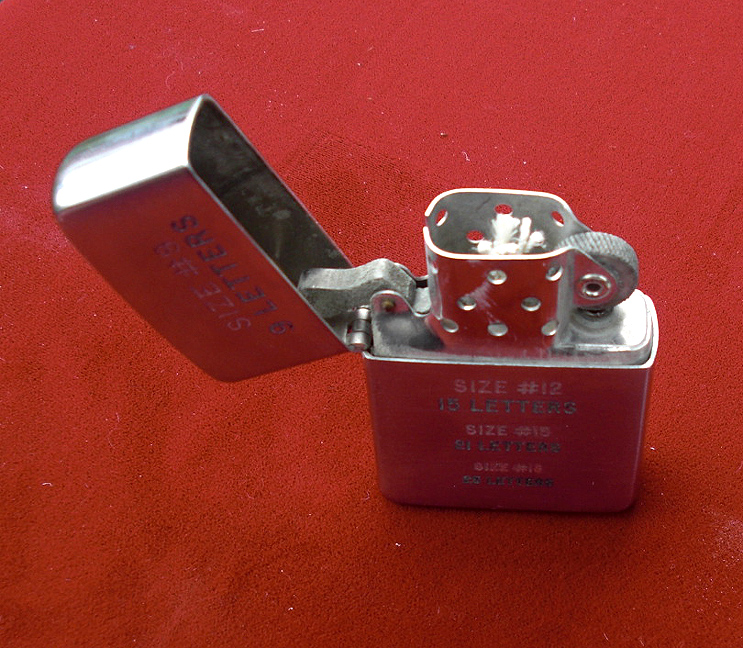 ZIPPO

1957

RAREST OF ALL

ZIPPO SAMPLERS

MINT

UNUSED

NONE BETTER...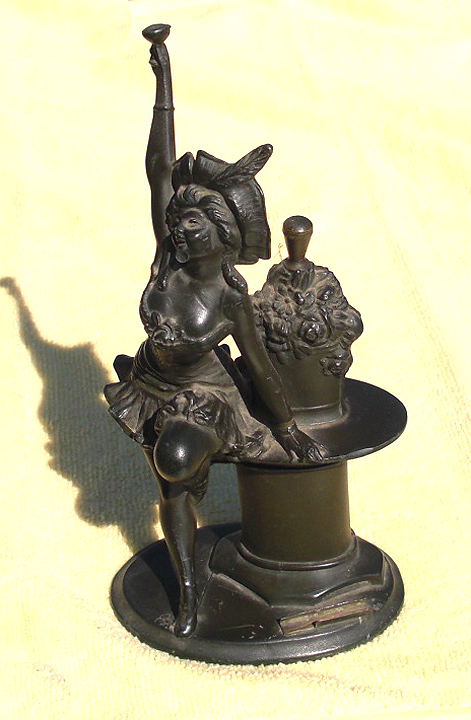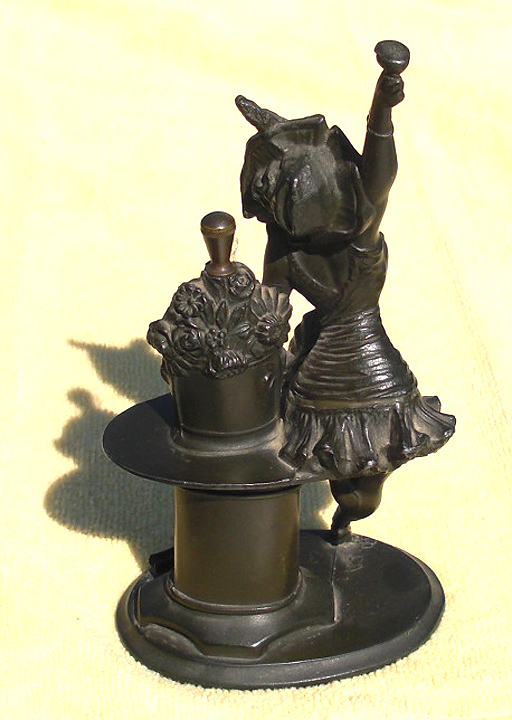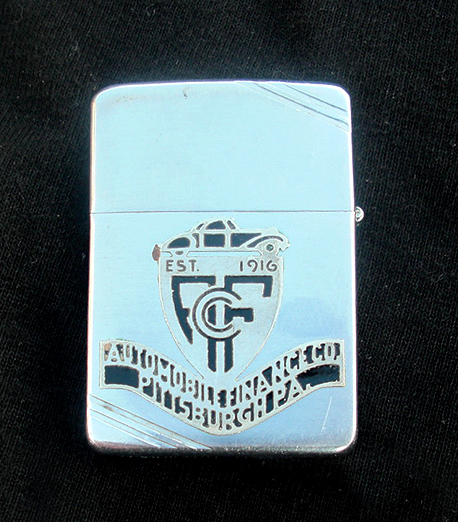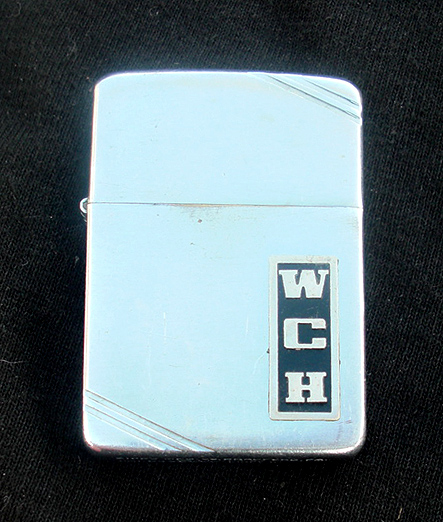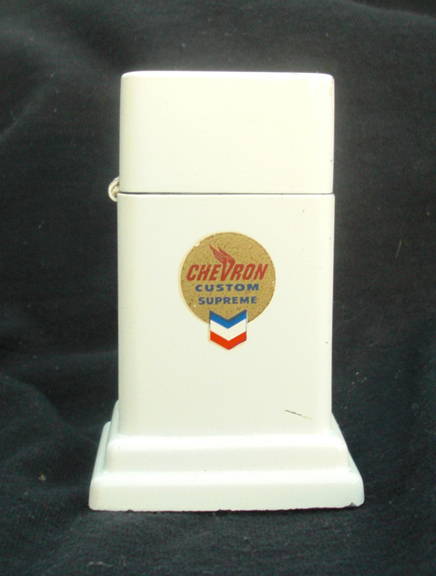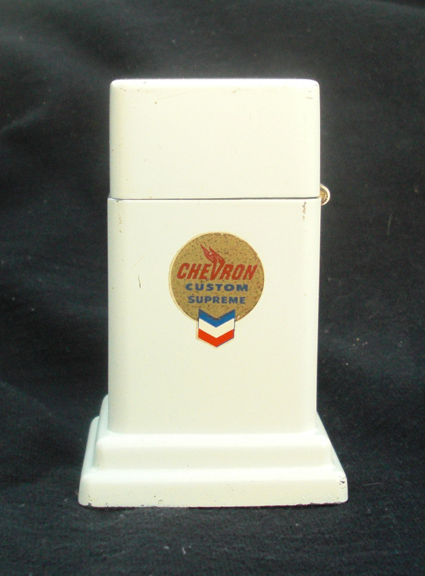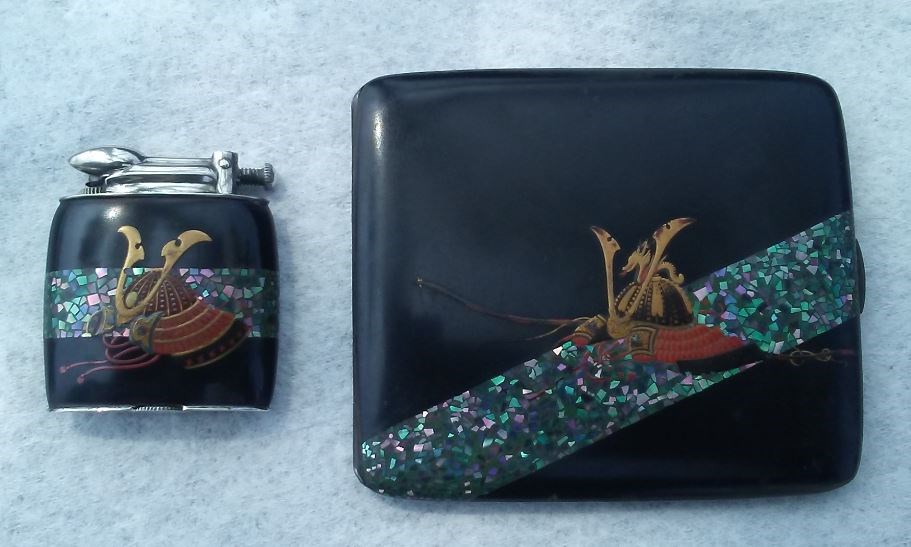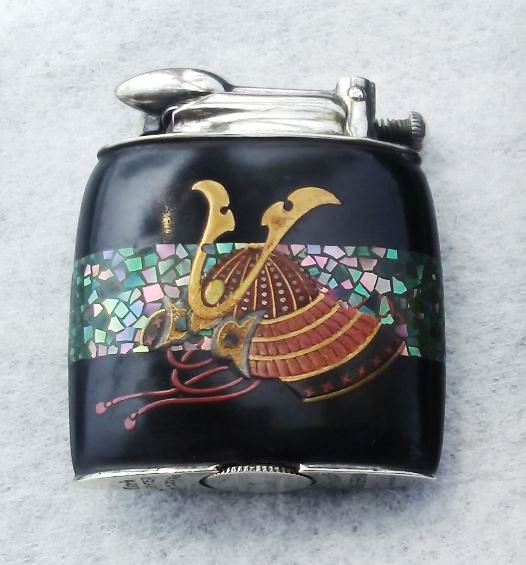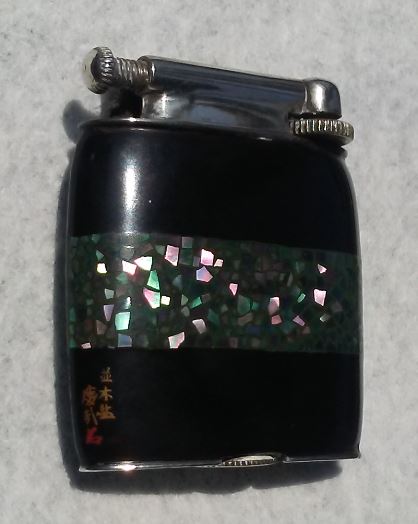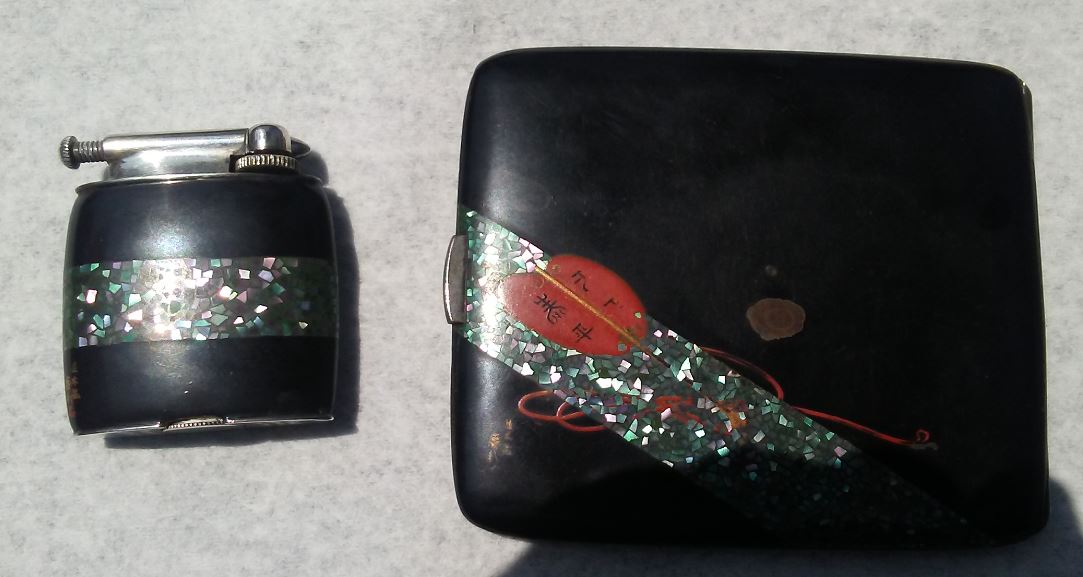 CLARK

STERLING SILVER

1926

"SHOGUN/SAMURAI"

MATCHING LIGHTER AND CASE

"NAMIKI"

"Gunruko Matsuda"

THE MOST SOUGHT AFTER

NAMIKI ARTIST EVER

VALUE MULTIPLES SEVERAL TIMES

FOR THIS ARTIST

DUNHILL

AQUARIUM

RMS QUEEN ELIZABETH

ULTRA RARE

FANTASTIC CONDITION

VERY CLEAR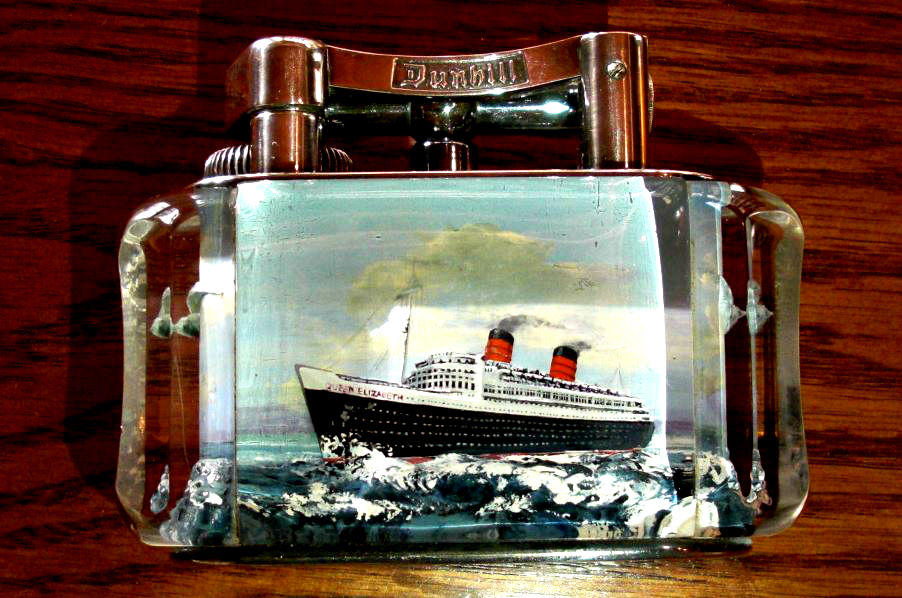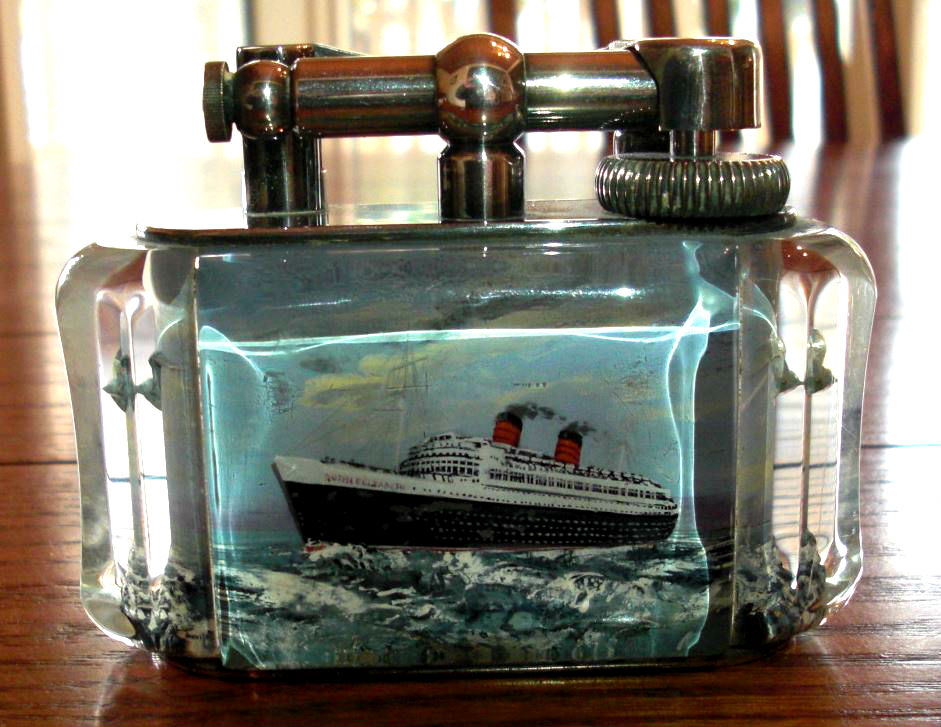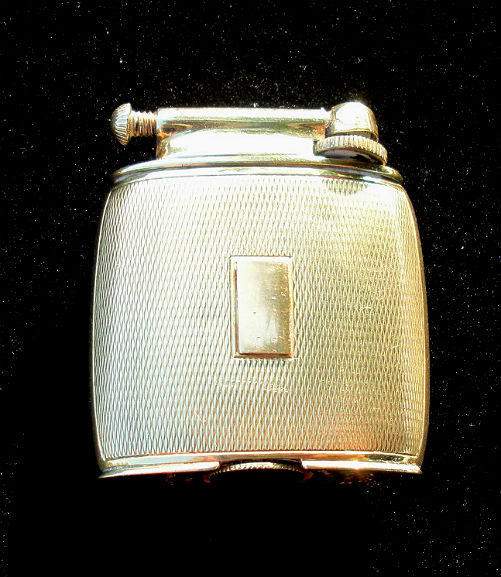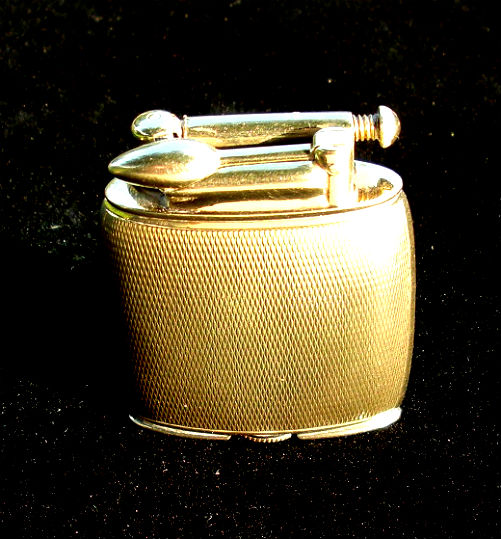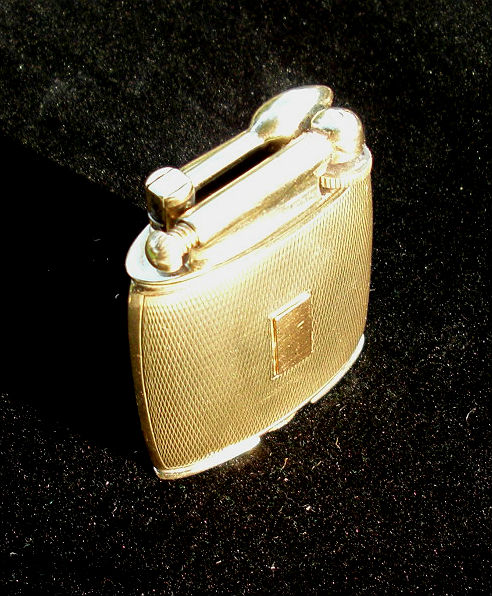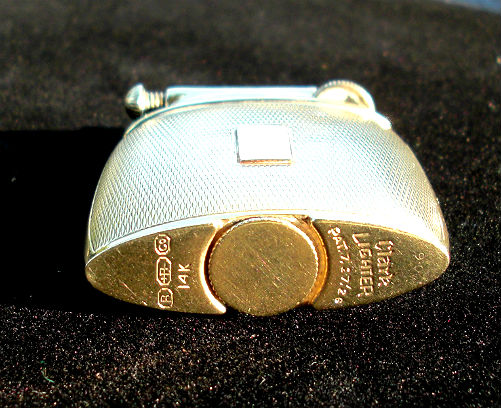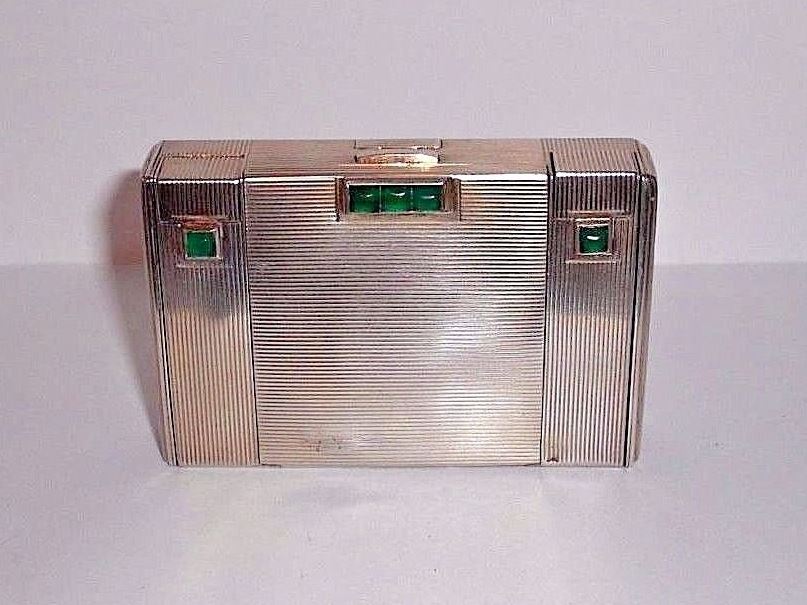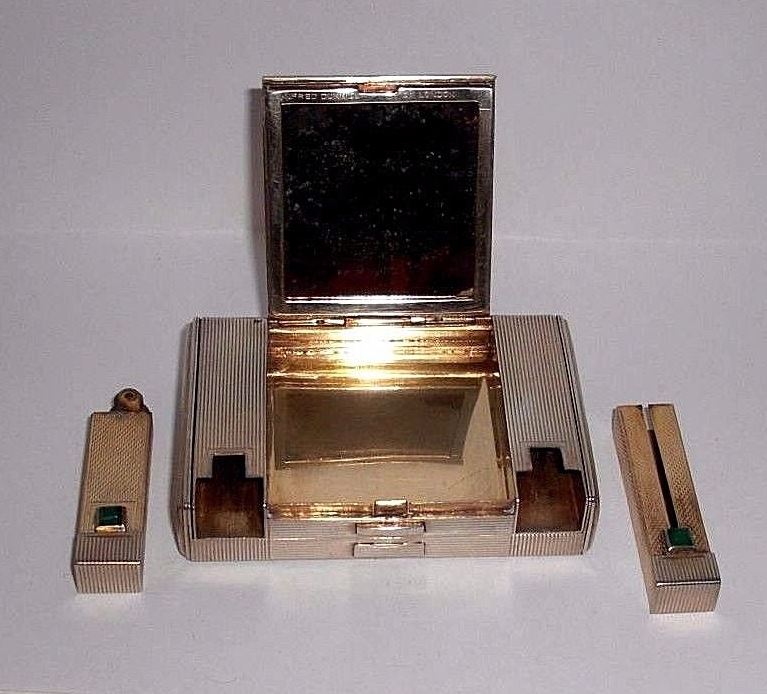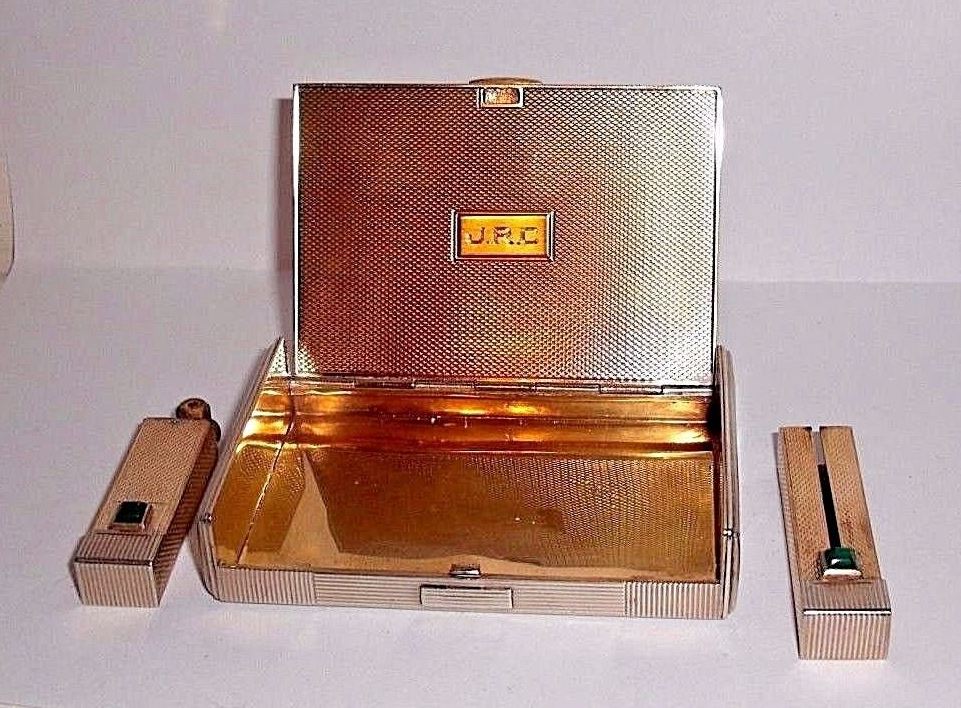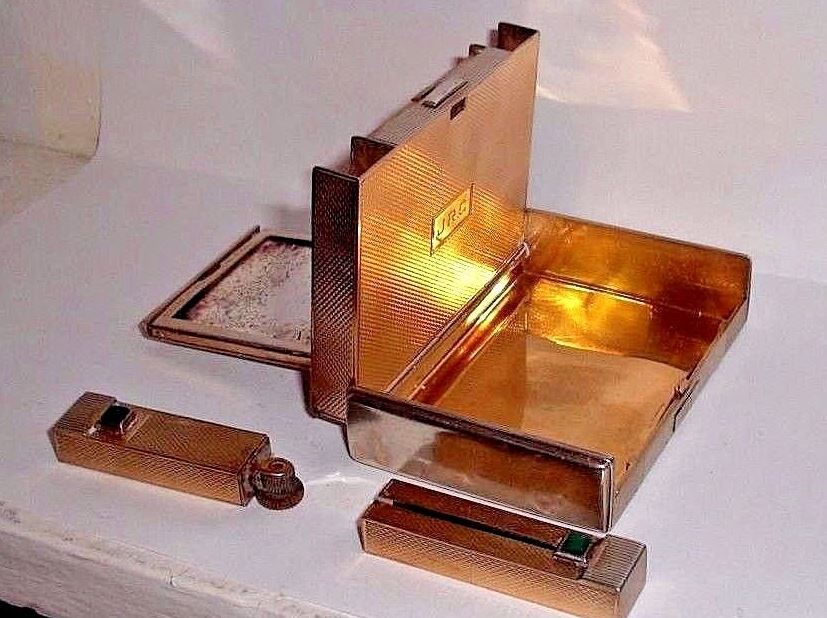 DUNHILL

STERLING SILVER

GOLD

1926

"SPECIAL MADE"

JEWELER

PRECISION

MADE

UNLIKE ANY OTHER

DUNHILL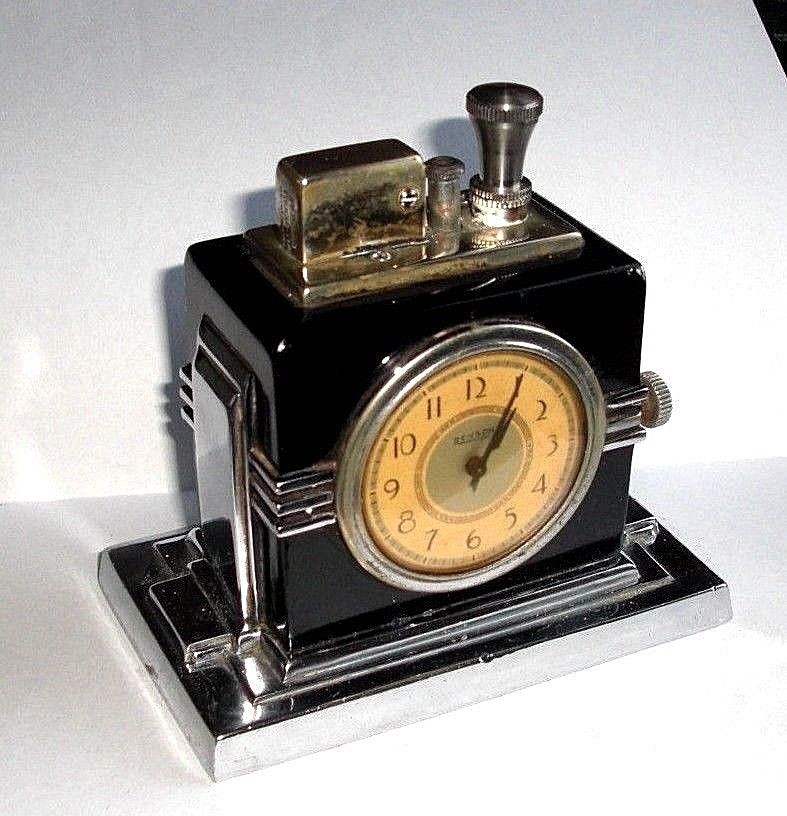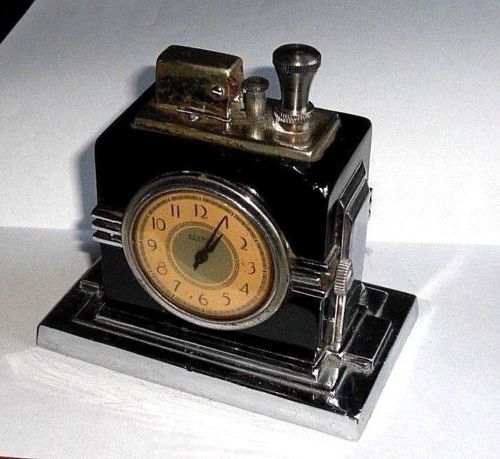 RONSON

TOUCH TIP CLOCK

(POCKET WATCH)

25 TIMES MORE "RARE"

THAN THE WRIST WATCH MODEL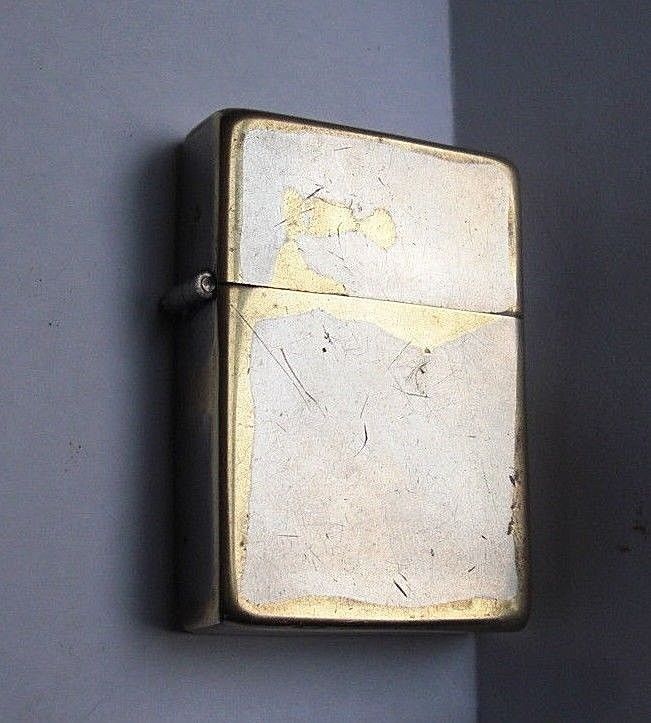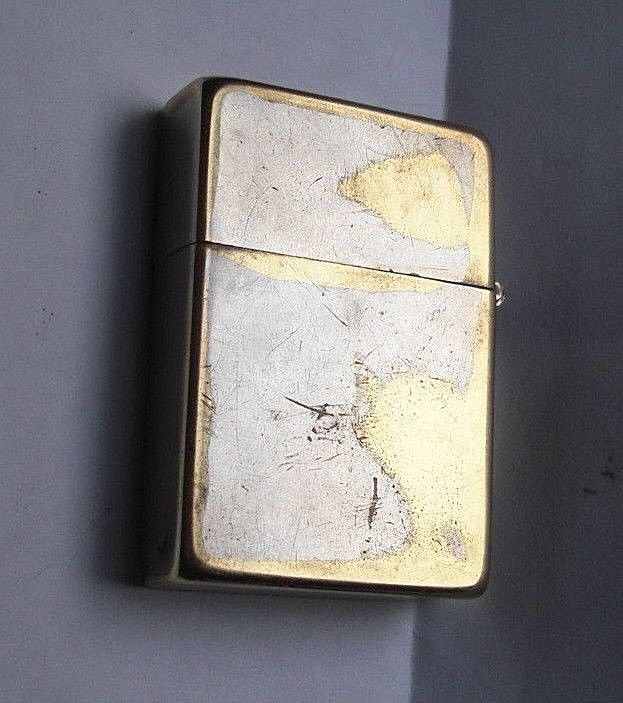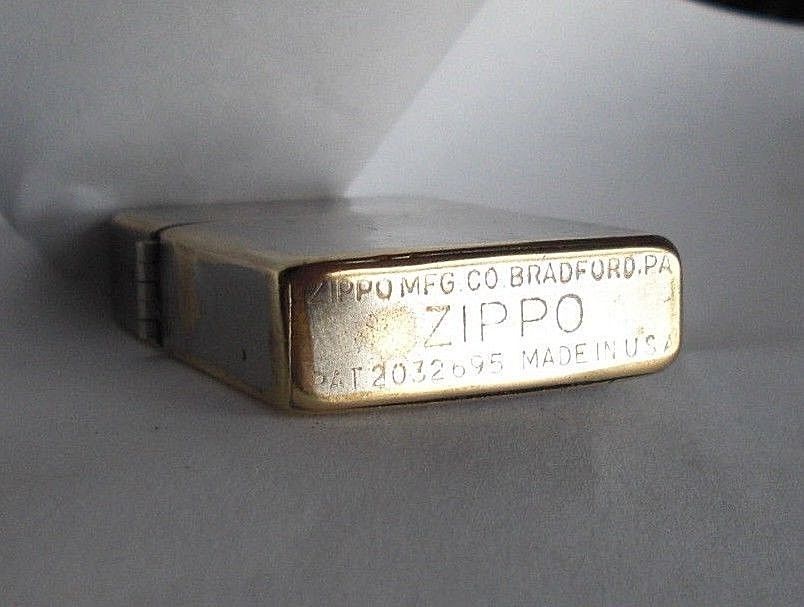 ZIPPO

"1936"

EXPERIMENTAL

ONLY 8 KNOWN

4-ME, 1 DAVID POORE, 2 ZIPPO MUSEUM, 1 EBAY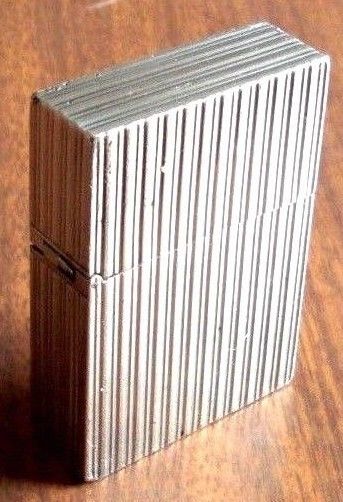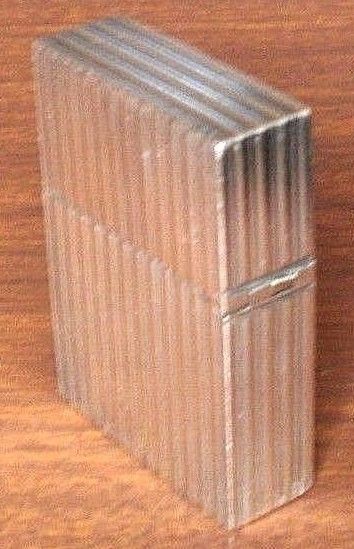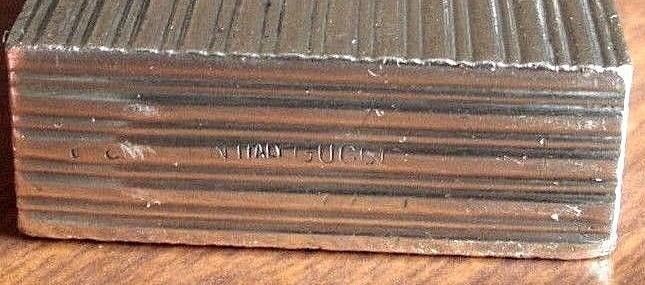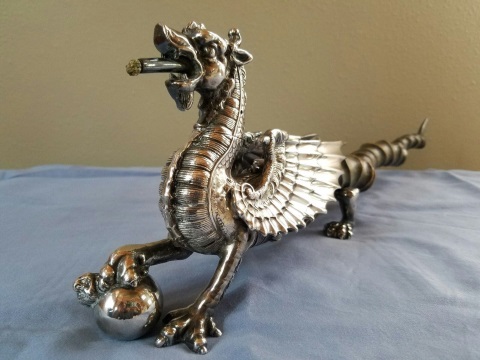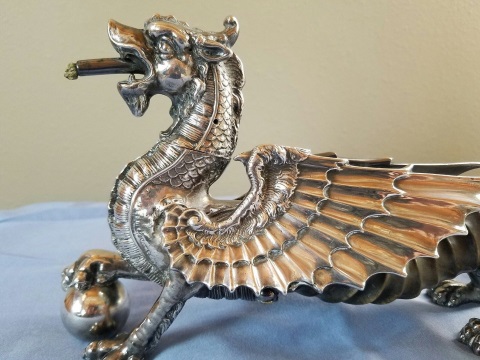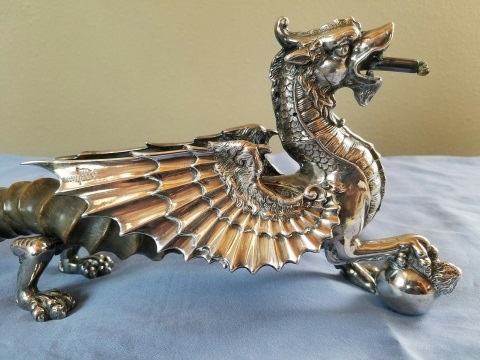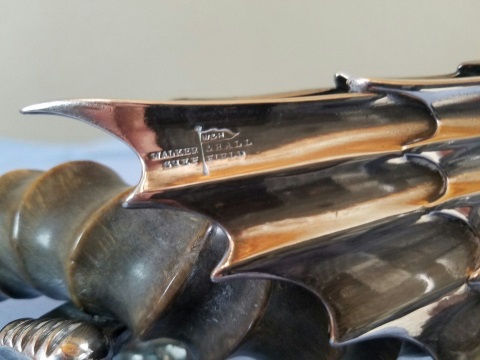 ZIPPO

GUCCI

BEST ZIPPO & COMPANY

MADE LIGHTER

.925 STERLING SILVER

FLUSHED MADE HNGE,NONE BETTER

UNBELIEVABLY RARE ONLY SEEN IN 1950's

BROCHURE CATOLOGS

WAY BEYOND ANYTHING

ZIPPO DID WITH TIFFANY

$3,000.00

DRAGON

1890

THE COOLEST LIGHTER YOU

WILL EVER FIND ANYWHERE

$3,500.00

DRAGON

1890

THE COOLEST LIGHTER YOU

WILL EVER FIND ANYWHERE

$3,500.00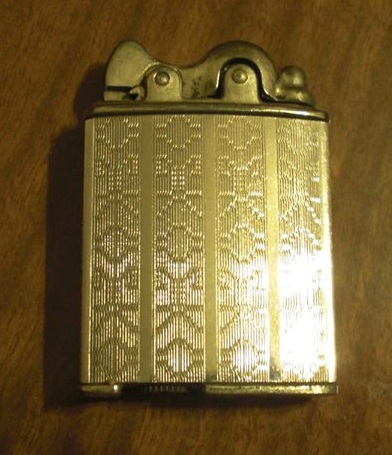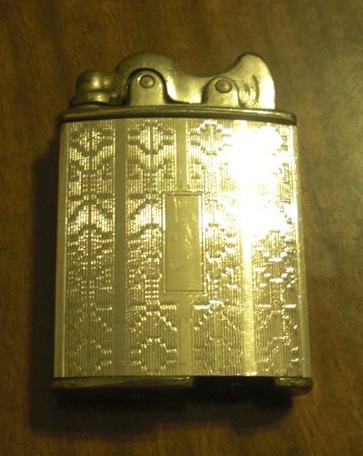 LINCOLN

"AUTOMATIC"

1920's

WITHOUT ANY DOUBT THIS IS THE RAREST AMERICAN MADE LIGHTER EVER MADE

THIS IS SUCH AN RARE LIGHTER AND ALMOST ALL THAT YOU CAN FIND WILL FIND WILL

HAVE A BROKEN ARM

"NO BROKEN ARM HERE"

THIS IS THE RAREST MODEL THEY MADE AND TO MAKE THIS AN EVEN MORE

EXTREME LIGHTER

ONE WAS FOR SALE WITH A BROKEN ARM WAS FOR SALE FOR $1,200.00

I DO HAVE THE

ORIGINAL FILLER SCREW

$2,500.00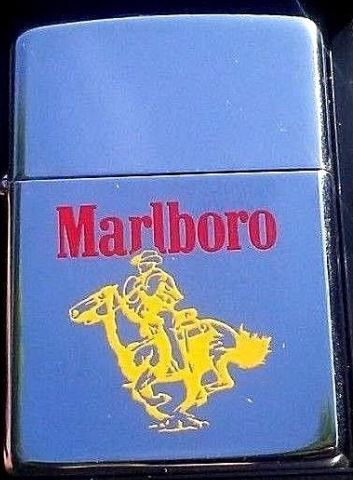 ZIPPO

Way Beyond Extremely Rare

there is ONLY 1 KNOWN.

It's a Prototype Zippo

an advertiser for

"MARLBORO"

It's has COLOR Paint on it and is the ONLY one that has it.

It's NEVER been used and still has the Snow White Wick.

This came from a Salesman's Collection.

$1,500.00